Popular Wireless Technology
Low Speed Wireless Examples
WiFi Physical (2.4GHz)
From Wikipedia
By Rbeede, Liebeskind (original) - https://commons.wikimedia.org/wiki/File:NonOverlappingChannels2.4GHzWLAN-en.svg, CC BY 3.0, https://commons.wikimedia.org/w/index.php?curid=27849387
WiFi Physical Channel Example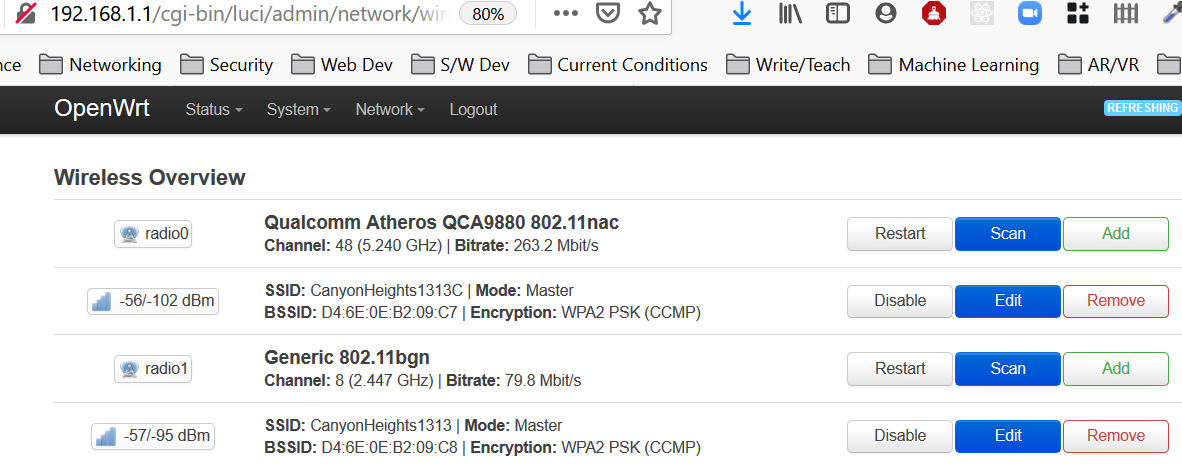 WiFi Management
From IEEE 802.11 Standard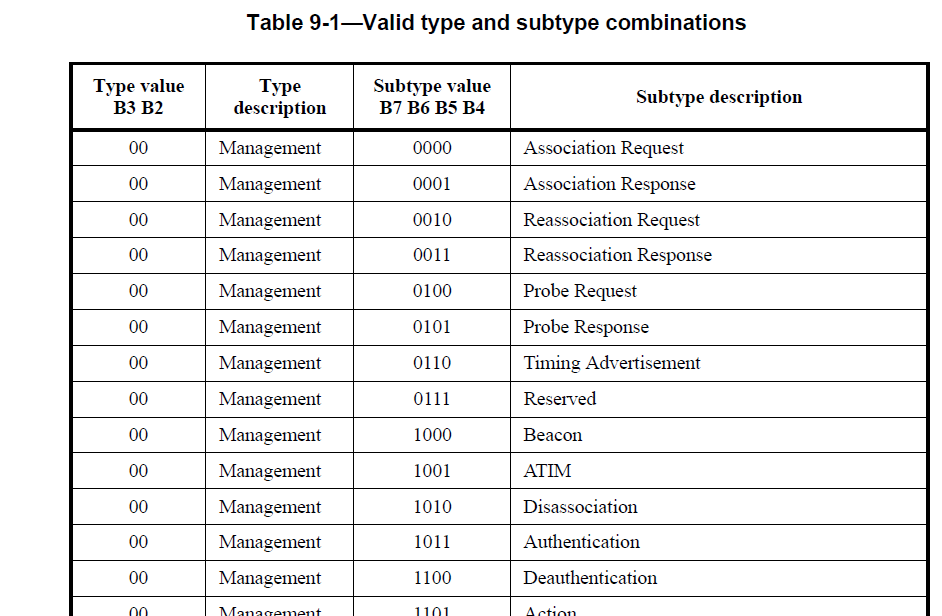 Getting WiFi Access
Access Point (AP) advertises SSID (Beacon Management Frame)
Authentication (Authentication Management Frame)
Association with AP (Association Management Frame)
Simple Sequence Diagram
From IEEE 802.11 Standard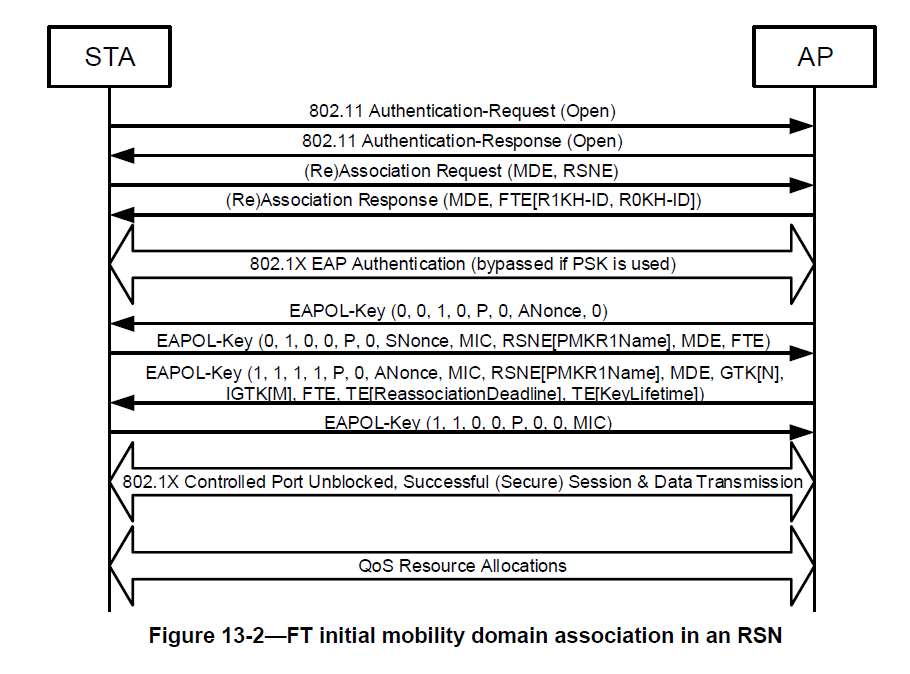 Example Associated Stations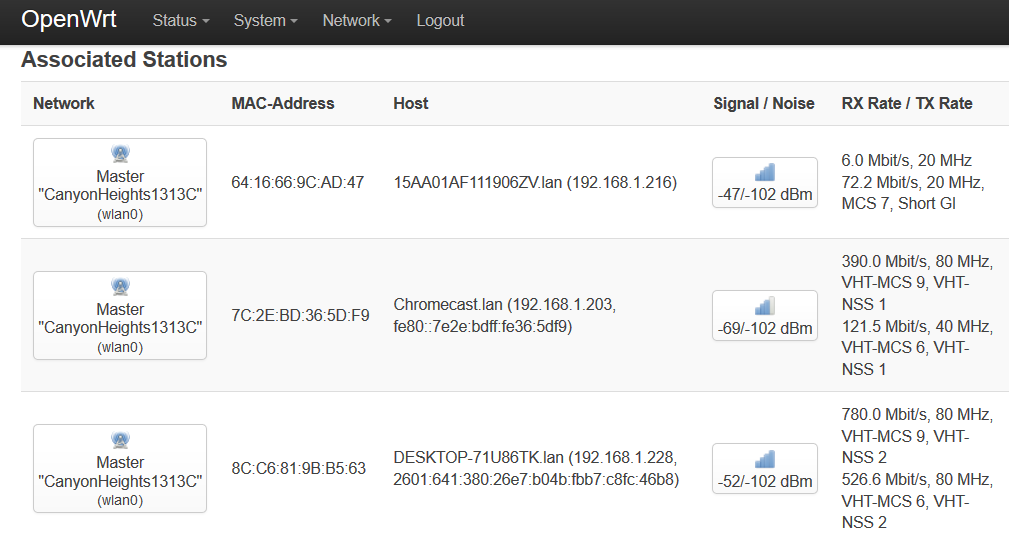 Wireless Security Issues
Confidentiality: Anyone can listen to your transmissions!
Integrity: Easy to insert transmissions (don't have to plug in)! "Man in the Middle" attacks…
Availability: Jamming (interference) happens all the time! But there are more attacks possible on availability.
WiFi Phisher 1
From WiFi Phisher documentation
From the victim's perspective, the attack makes use in three phases:
Victim is being deauthenticated from her access point. Wifiphisher continuously jams all of the target access point's wifi devices within range by forging Deauthenticate or Disassociate packets to disrupt existing associations.

Victim joins a rogue access point. Wifiphisher sniffs the area and copies the target access point's settings. It then creates a rogue wireless access point that is modeled by the target. It also sets up a NAT/DHCP server and forwards the right ports. Consequently, because of the jamming, clients will eventually start connecting to the rogue access point. After this phase, the victim is MiTMed.
MiTMed = "Man in the middled"
WiFi Phisher 2
From WiFi Phisher documentation
Victim is being served a realistic specially-customized phishing page. Wifiphisher employs a minimal web server that responds to HTTP & HTTPS requests.

As soon as the victim requests a page from the Internet, wifiphisher will respond with a realistic fake page that asks for credentials or serves malwares. This page will be specifically crafted for the victim. For example, a router config-looking page will contain logos of the victim's vendor. The tool supports community-built templates for different phishing scenarios.